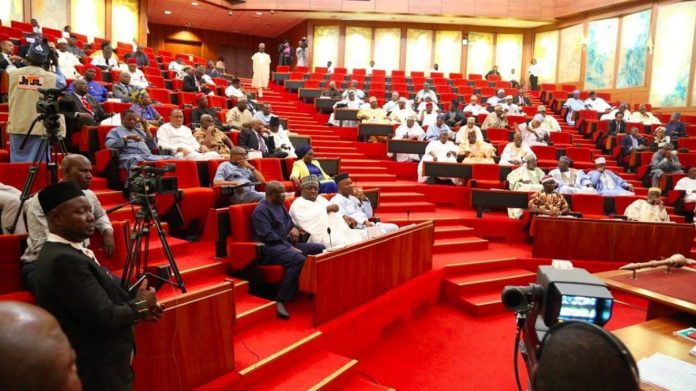 The Senate has today asked President Muhammadu Buhari to declare a state of emergency on security without further delay.
The red chamber made the call following a point of order by Senator Sani Musa from Niger East on the abduction of students and staff of the Government Science Secondary School in Kagara, Niger State in the early hours of today.
Musa said the gunmen who whisked their victims away were dressed in military uniforms.
He said the actual number of students abducted was not known but that the school had over 1000 students.
The Senator said security agencies had explained that they were on the trail of the criminals.
The Senate demanded the implementation of its ad hoc resolution on security and urged the combined team of military and police to set up an operation to destroy criminal camps across the country.