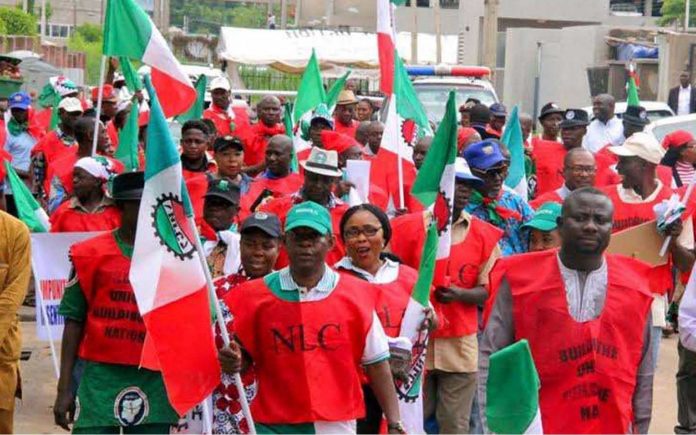 The Nigeria Labour Congress (NLC) has directed workers in 18 states where the national minimum wage of 30 thousand naira had yet to be paid to immediately proceed on strike.
The congress said about half the 36 states of the federation were yet to conclude negotiations on payment of the minimum wage.
Findings indicate that states that have not paid the minimum wage include Imo, Rivers, Osun, Ekiti, Ebonyi, Kwara, Zamfara, Gombe, Rivers and Ogun States.
The directive was contained in a communiqué issued at the end of the National Executive Council of the congress.
The union also demanded a downward review of the template used in determining the pump price of petrol to stave off an imminent hike in the cost of the commodity following the rising price of crude oil in the international market. It further urged the Federal Government to reduce the cost of gas sold to electricity generating companies as a means of driving down electricity tariffs.