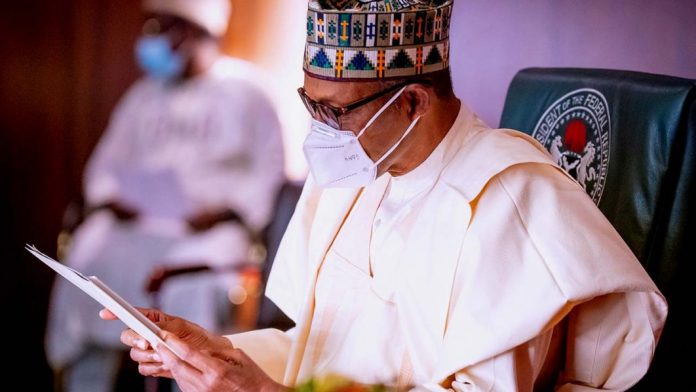 President Muhammadu Buhari has today offered automatic employment to 110 ex-corps members in the Federal Civil Service and scholarships for the pursuit of post-graduate studies up to doctoral level in any university in Nigeria.
Speaking at the virtual President's National Youth Service Corps (NYSC) honors award ceremony held at the State House Conference Centre, Abuja, President Buhari, also announced cash rewards for the ex-corps members.
He directed the relevant government agencies to ensure timely implementation of all the incentives for the award recipients.
The President also used the occasion to commend the founding fathers of the 48-year-old scheme, notably General Yakubu Gowon, who joined the occasion virtually.
President Buhari stressed that NYSC has remained a bastion of national unity and integration by exposing our youth to diverse cultures and traditions, thereby making them appreciate our similarities and diversities.