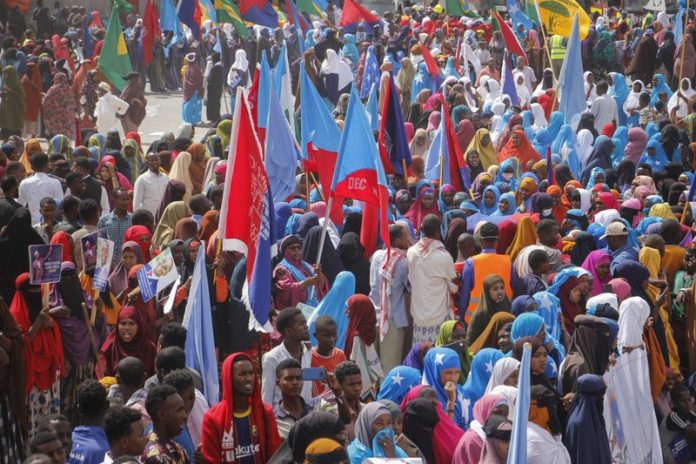 The Somali government has suspended public gatherings citing a rise in Covid-19 cases.
The move is likely to affect tomorrow's planned protests against the political uncertainty in the country after President Mohamed Abdullahi Farmajo's term ended before elections were held.
The council of ministers met yesterday and was briefed by the health minister on the coronavirus situation in the country.
The ministry of health has recorded more positive cases and fatalities this month.
The ministers directed that all non-essential workers work from home to reduce the spread of the virus.
Movement between regions and unnecessary travel will also be limited, according to the new directives.
Somalia has 5 thousand 500 confirmed cases of coronavirus including 172 deaths.