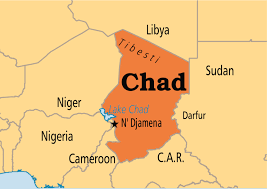 Eleven people have been killed in fresh clashes in southern Chad between nomadic herders and farmers, according to a prosecutor in the region.
Fighting took place on Sunday and Monday in a village in East Tandjile province after cattle destroyed a field of crops, prompting farmers to attack the herders.
Violence between sedentary farmers and cattle raisers from the Fulani community, has deep roots in southern Chad, where many people carry guns.
The prosecutor said the security forces opened fire on the farmers after they attacked police vehicles and the prefect's office to protest against the provincial authorities who intervened to save herders.
In November, at least 22 people were killed in clashes in the Kabbia region after cattle trampled crops.