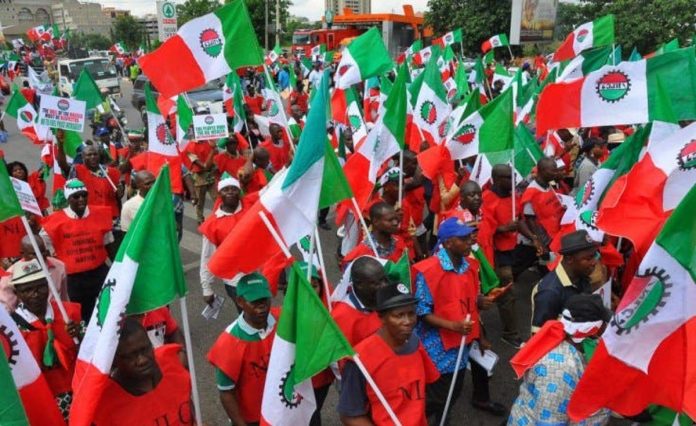 Organised Labour represented by the Nigeria Labour Congress NLC and Trade Union Congress TUC has given reasons for shelving its planned nationwide strike and protests.
It made this known in a joint communique obtained by SkyDaily today.
On behalf of organised labour, the communique was signed by NLC President Ayuba Wabba; TUC President Quadri Olaleye; Secretary-General NLC, Emmanuel Ugboaja; Secretary-General TUC Musa Lawal Ozigi, among others.
According to the labor leaders, they considered the impact of COVID-19 before agreeing to shelve the industrial action.
They also noted that the Federal Government explained to them the state of the economy and the drive behind the recent cost-reflective Electricity Tariff adjustments and deregulation of the downstream sector of the Petroleum Industry.