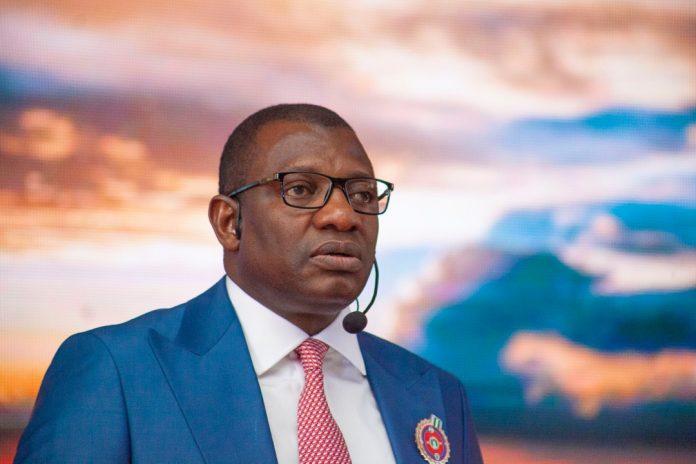 By Khalid Ahmad 
In every society, there exist a chosen few people whose optimum concern is seeing  the progress and the betterment of their people. These sort of people are like a golden fish stands out of many to make difference by going to every extent to contribute greatly financially and intellectually towards improving the lives of the poor and the needy. With these type of people, hope for a better society must be alive!
Without prejudice, In view of the aforementioned, this foundation that is rendering services to orphans and vulnerable children, under the leadership of Jibrin Onduty finds it necessary to seize this opportunity to register its warmest appreciation to one of the illustrious sons of Bauchi, in person of Dr. Bala Wunti, for the indefatigably selfless services he has been rendering to humanity, for his uncommon generosity that is born out of passion and compassion in helping the helpless. Indeed, Bala Wunti and philanthropy can be described to be inseparable concepts of rather twin brothers.
Dr. Bala Wunti is an idol to proteges, whose topmost priority is to ensure that he nurtures young capable hands that will rise and shine beyond his generation and the youth who will be good ambassadors of society. He always takes an avid interest in financial support that's why his track record in youth empowerment in Bauchi State is second to none.
As the saying no society can develop beyond the level if its education, In his relentless efforts towards ensuring a brightest future of youth and a developed society, Bala Wunti has built a number of schools across Bauchi State and sponsored quite a number of students to study different courses in various prestigious institutions within and outside Nigeria, with a view to addressing the challenge of high rate of illitracy Bauchi State found itself into. This is exactly the type of support the society hopes and deserves, mainly because for a society to be strong enough to be recognized as a socially responsible, there must be people who are educated. In this, without doubt, Dr. Bala Wunti deserves accolades.
His hands of gesture does not restrict to Youth alone but cut across ages. Considering the plight of people during the time of Ramadan, Dr. Bala relentlessly provided a widespread family with a remarkable quantity of food to ease the hardship they might go through. And he ensured that he had handled the distribution of the food to trustworthy people that is why the aim was achieved.
Furthermore, although, his spiritual contributions is not something I should talk about because is between him and his creator, I feel compelled to tell the world so that other people will emulate. Dr. Wunti beside dozens of masjeeds he built, was the person who renovated Bauchi central mosque Eid ground to the greatest standard it is now. He has completely demolished Sheik Dahiru Usman Bauchi's Jumata'at mosque and is currently building a modern one. This is among other things he is doing underground out of his unadulterated godliness.
In terms of devotion to duty, Dr. Bala Wunti whenever is assigned to do any task, he does it efficiently and effectively to the best of his ability. This is not unconnected with why his boss, Maimala Kyari is proud of him and is giving him more opportunities to further his services to the nation and humanity by extension.
Dr. Bala Wunti is equally always proud his boss, Maimala Kyari for having faith in him and for finding him trustworthy. The people of Bauchi are as well proud that Dr. Bala is justifying the confidence reposed in him. His uncommon achievements is worthy of Commendation and emulation.
This foundation which focuses its activity on rendering services to orphans is grateful and appreciative to Dr. Bala Wunti for always being at its disposal when the need arises; he helps day and night. This is nothing but the intensity of his honesthearted personality, patriotism and sense of responsibility.
The youtth in Bauchi are proud to have had a patriotic young man, Jibrin Onduty, leading the foundation with all it requires.  A man whose struggles in Bala Wunti's philanthropic activity is second to none. 
For Jibrin Onduty's patriotism, sense of generosity and sociability, the  youth are proud of him and Bala Wunti should worry not as Onduty is always a trustworthy representative.
The views expressed in this article are the author's own and do not necessarily reflect the editorial policy of Sky Daily