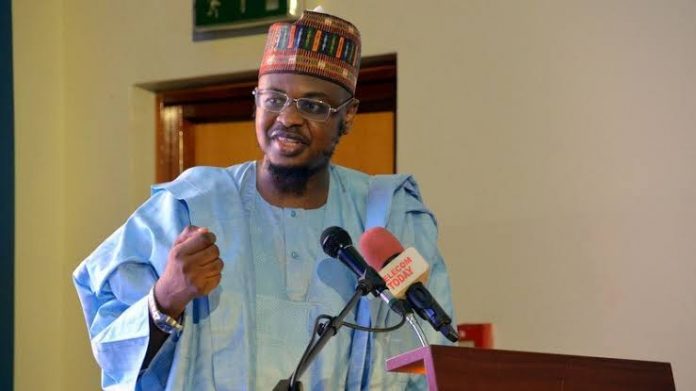 By Abdulateef Usman Abiodun
Few days back, the online news medium, SaharaReporters reported that the minister of communication (now known as Minister of Digital Communication), Dr. Isa Ali Pantami has, within the time he became minister, purchased three mansions in highbrow areas in Abuja. The medium is alleging that it was a proceed of corruption that was used in purcahsing the buildings.
As expected, the cleric cum politician has started defending the allegations leveled against him by SaharaReporters by releasing a press statement to that effect. Since then, it has become a topic of online debate with his fans, many of whom has been his religious followers long before he became a minister, have been trying so hard to discredit the news report and even the medium that reported it. This mob attack on the credibility of SaharaReporters is expected as he also enjoy curl followership among many youths especially in the North East and Abuja in particular.
What interests me most was the response of the media team of the minister to the allegations. To me, judging from his rebuttal, it seems there may be some iota of truth in the allegation of financial misconduct against the minister. SaharaReporters may have not been properly informed by the whistleblower before rushing to publish, but the defence of Pantami has put him out. This is my drift.
The news medium says Pantami bought 3 mansions. In his own defense, he said he owned one of the houses before becoming the minister and that he bought the second mansion LAST YEAR'S NOVEMBER. His defense shows that SaharaReporters might not be too far from the truth. This is because out of the 3 buildings alleged to be his, he has technically, though with slight explanations on how they came about, agreed to the ownership of two. The grandstanding statement of saying what he earns as a lecturer at Al-Madinah University, Saudi Arabia is more than his earnings as a minister is a very poor line of defense and full of arrogance.
The question however is that, did the minister declared his assets before taking up his current assignment? If yes, did he truly declared the first mansion in it? What is the value cost of the one he purchased late last year when he is already a public servant, when compared with his earnings? In order to clear his name, he should face the reality that he is now a public servant and his activities are under public scrutiny.
If the anti-corruption stance of President Muhammadu Buhari is anything to go by, the matter must be properly investigated. If not for anything, to clear the name of the revered Sheik. Like one social commentator, Musa Azare said, most of those SaharaReporters has written about in this regards in past have always ended up having skeleton in their cupboard. It is our utmost prayer that the case of Dr. Pantami is different and that it is SaharaReporters that is wrong.
Abiodun, a journalist, writes from Osogbo, Osun State via comradecestcesse@gmail.com/07037657426
The views expressed in this article are the author's own and do not necessarily reflect the editorial policy of Sky Daily