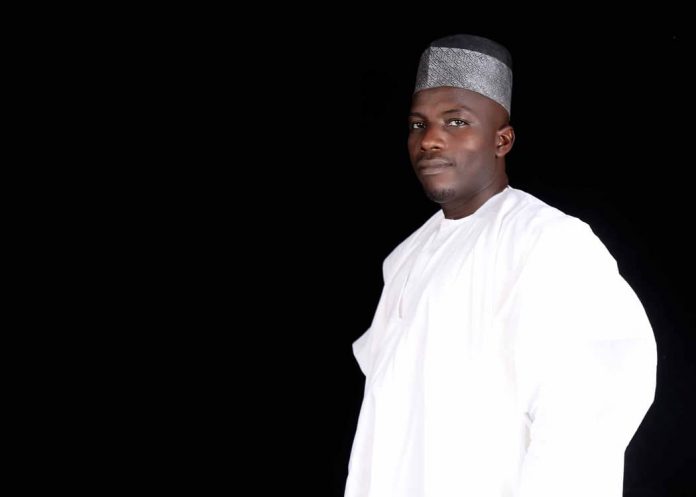 Only an irresponsible government can sit and watch its people being killed, women and young girls raped, sons adopted by some ragtag bandits, kidnappers or insurgents group whose motivations are demonic, have access to firearms, due to our collective failure in providing the desired community-based shepherd leadership and a fit-for-purpose security system (i.e. people, policies, procedure, equipment, and automation put together to achieve desired results in an efficient, cost-effective and sustainable way). Are we all insane, to sit and watch criminals take over the North? Surely, we are not that insane, rather we are people caught under the spell of deception and blind trust and followership to the powerhouse in Abuja. 
We trusted them to be sincere and patriotic representatives of the people, especially the constituencies that made it possible for them to be voted into power. But for the purpose of this clarion call, let's set aside lamentations on how we failed to assess the true capability of our political leaders, and allowed them to deceive us and bought their way to power in the first place. And how they planned to allow the electioneering system to remain unchanged in status quo, so that only money matters during elections – and only them and their anointed agents who stole so much can be able to buy votes and remain in power forever, i.e. if human's life hasn't got its terminal end.
It's time for truth. It's time for honest and sincere shepherd leadership or we'll all perish!
The North is bleeding and these evils of bad governance and insecurity: hunger rape, kidnapping, and senseless killings of citizens have to stop. Moreover, no one can stop these demonic ventures but we the Northerners.  Let's stop hallucinating that someone else could leave his regional agendas and come to solve our problems in the North in 2023 – when the North is no more, or when we haven't been devasted to extinction. May Allah protect us.  Now is time for the North, as a people, to start looking inward and carefully assess, analyze, and design fit-for-purpose security solutions for the Arewa region. We should stop depending heavily on the Federal security agents and handout for security votes, to 50% or even less – level or rate of dependence on the central government. 
Our able Governors should remember their mandates and work sincerely with our able States' House of Assemblies and Federal Legislators, as a matter of urgency, to come up with viable and effective laws that can allow States to set up their security outfits that should be well-trained, well-equipped and well-motivated and remunerated. This new Arewa security institutions should have with some dotted line of command or cooperation with all the Federal security agencies but mainly controlled by the state leadership – Governors.
Let stop listening to the naysayers and pessimists who are either genuinely afraid of change and or they have been beneficiaries of the status quo –  thus resist any change. Rather let's be informed, optimistic and realistic looking at how other Nations like the US have done it and how it's working for them.  In the US, there are state Police set up to complete the Federal security institutions. And these include the NYPD and LAPD representing the New York Police Department and the Los Angeles Police Department respectively.
Our task becomes less cumbersome in this regard since we can see other Nation's State security blueprints to learn from their successes and avoid their failures, while we carefully localize our model or blueprint to fit our generic and peculiar security needs and cultural configurations. Honestly, one is always baffled when we have the knowledge, the goodwill, people, and the opportunity to serve our people with all honesty and sincerity of purpose but fail to do so, as if under some sort of spell or curse. 
But let's ask our elders and people with sound spiritual intelligence to help us in this regard, just in case some northern parts are somehow under some sort of a spell or curse. So let our security solutions blueprint be all-rounded and all-encompassing with regard to finding a lasting or ensuring effective peace and prosperity in the North and in regions of Nigeria and Africa at large. 
To this end, we are humbly calling on all the troubled State's Governors of the Northern Region, and all #ArewaStakeholders (including our wealthy philanthropists, traditional rulers, religious leaders,  NGOs, #NewsMedia, etc) to please come together to strategize, plan and emplace effective community-based security systems that will put an end to insecurities of hunger, ignorance, insurgency, banditry, and kidnapping bedeviling the #NorthernNigeria. 
And if this is the only fit that our #ArewaGovernors can achieve in their states' developmental goals or agenda for good governance, then be it, and the society will be so much grateful to them. Let's remember – Security is everything! If we have no security and peace, we've nothing.  I mean really nothing, zero.
The implications of insecurity are obviously well known to all of us. Thus, without security and peace, we would only be nearly walking dead, instead of living fully – a happy and fulfilled lives, that we are created to enjoy while serving God Almighty and humanity.
So it's no brainer that our Northern Governors should follow the state policing/security agenda to its logical final implementation. And we should stop being played around and being deceived by the #AsoRock and its failed security chiefs – whom credible reports and common-sense had clearly shown that they are not only found wanting in capacity and motivation to end Boko haram, but they are also not serious and sincere, to end the annually budgeted economic war which in the past made #DasukiGates and Alex Bade Mini Gates so famous in our Nation's anti-corruption history. 
According to pointers in such reports, our security chiefs had just found their own anecdote version of British-India "Cobra effect" during the colonial era.  Thus, Boko haram, banditry, and kidnapping are somehow seen as mutual ventures with annual security budgets that should not be allowed to not continue. 
But to all reasonable people who are conscious of the reality of death and accounting for our deeds and actions in the days of sorting and accountability; and to all other innocent citizens of our Northern states, we all know that security and peace that goes with it is all we lived to gain or enjoy, so as to enable us to pursue other life's endeavors and be happy and fulfilled people as the most merciful God Almighty wants us to be. 
Garba writes from Yola and can be reached through: sa.garba@gmail.com
The views expressed in this article are the author's own and do not necessarily reflect the editorial policy of Sky Daily