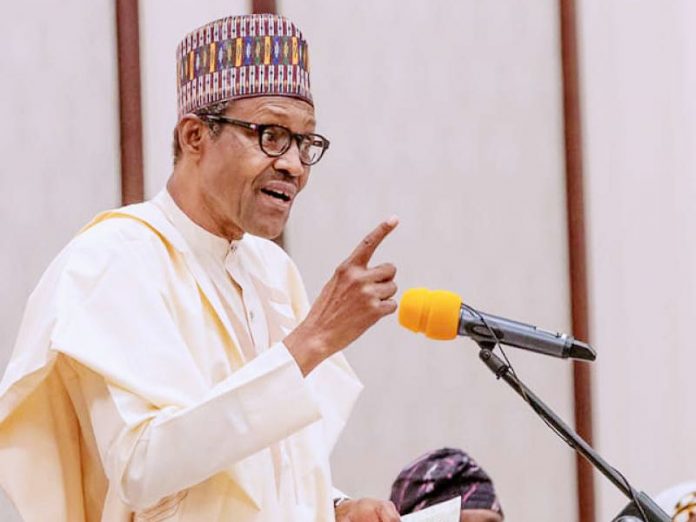 President Muhammadu Buhari said the socio-economic disruptions that had so far characterized the COVID-19 pandemic had proved too hard for many countries to cope with.
President Buhari said the health systems of many nations had also been severely tested by the pandemic.
The President said these in a statement he presented at a virtual extraordinary China-Africa summit on Solidarity against COVID-19 co-hosted by the Forum for China-Africa Cooperation.
President Buhari told the summit, co-hosted by the Chinese President, Xi Jinping; South African President and African Union Chairperson, Cyril Ramaphosa; and Senegalese President and co-chair of Forum for China-Africa Cooperation, Macky Sall, that there was the need for unity in tackling the pandemic.