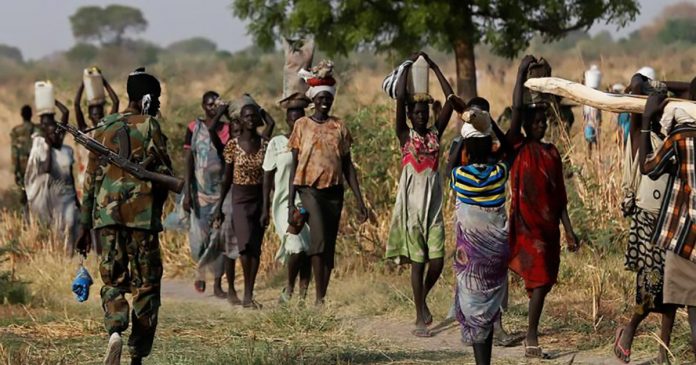 At least 300 people have been killed in a fresh wave of inter-communal fighting in South Sudan, authorities say.
Dozens of homes in Jonglei state were destroyed, warehouses belonging to aid groups were raided, and women and cattle were abducted.
Three aid workers were among those killed.
A treaty aimed at ending the country's six-year civil war was signed in February, but intercommunal violence has erupted a number of times since.
Some 800 people are believed to have died in such clashes since February.
The latest outbreak of violence between pastoralists, who rely on livestock, and farm workers began on Saturday in the north-eastern town of Pieri, forcing thousands of people to flee to the bush.