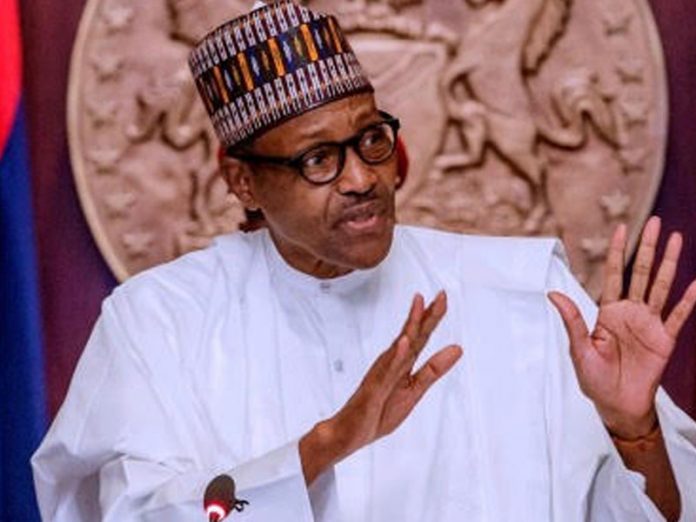 "I'm surprised by rising insecurity." – President Buhari 
When the chief security officer of the nation and the occupant of the highest office in the land talks like an ordinary passer-by who is so indifferent about the goings-on around the nation and acts like a characterless second-fiddle, then a clarion call for such lackluster performing president to take a bow and go has become mandatory; because he has demonstrates his incapability to meet the aspirations and yearnings of Nigerians thereby leading the nation towards the path of redemption. Such pronouncement is an embodiment of disgraceful brand whose manufacturer had already ran out of business ideas; therefore, has no business being in the market. His declaration also clearly defined the extent of how low the quality of leadership is in Nigeria, and the reason why unserious jokers are always vieying for the highest office in the land.
A leader is a dealer in hope but ours is a dealer in forlonness, discouragement and hopelessness. President Buhari has become like a poor lonely snowman left to die on the slope, with no crumb of comfort – and no kind of hope. I can say without equivocation that since he took the reigns in 2015 he is unable to court the public with any inspiring and jingoistic spirit, and those who are packaging him are doing a very terrible job because they have failed woefully in re-branding a product that is so unattractive to reasonable customers within the market sphere. Their inability to succeed in fashioning a charismatic image for him is so conspicuous. Whenever he appeared in public you get depressed, when he talks you get demoralised and when he act you get despair.
The embarrassing narrative peddle by him as the chief security officer of the nation penultimate week informed anyone who still believes in his ability or has a confidence in his capacity to address the numerous challenges bedevilling the country that there is a vacuum and a huge gap between his office and the affairs of the nation. It indicates that the president is completely out of action thereby detaching himself from his core mandate namely: Protection of lives and property. Now that our fate is sealed under this clueless government we must learn from the past elections that the nation's fate depends on whom we choose as the next president.
I admired and respect pre-democratic Buhari for his repeated and unsung — even derided — demonstrations of integrity and principle; I thought he will convey his known principle and honour to politics. Sadly the Buhari we knew is not the same Buhari we are having today. What we eventually have today is an unfit and unprepared man who use manipulative antics, typically to gain advancement within the power circle. It appears Buhari is in the presidential Villa to rest and regain the energy and weight he losses during the twelve years he spent while aspiring to be the president of the federal republic of Nigeria rather than to bring anything like the change him and his party had promised Nigerians.
presidency has been in uproar over senator Enyinnaya Abaribe's call for president Buhari to resign owing to his inability to tackle the incessant killings and kidnappings that have been ceaselessly taking place across the country. Why is the presidency fuming about this patriotic call when out of principle Buhari had in retrospect, called for his predecessor, Goodluck Ebele Jonathan to resign immediately over the same issue. Now it is his turn; let him practice what he had already advocated seven years ago. And if he has now forsaken his fundamental principles for any reason then he is not the kind of person that can take this country forward. In a healthy nation where there is no compromise of principle and professional integrity reign supreme, resignation is the only alternative left for president Buhari.
President Buhari campaigns on three basic themes: Security, corruption and economy but he accomplish none in five years. Resignation over a failure to achieve a set goals is an honour but only where principle of fairness and justice to the nation as well as oneself is upheld. Listen to Theresa May, former Prime Minister of the United Kingdom when things turned sour — she failed to deliver Brexit: "It will always remain a matter of deep regret for me that I have not been able to deliver Brexit; it's now clear to me that it's in the best interest of the UK for a new Prime Minister to lead that effort.
Richard Nixon resigned amidst Watergate scandal he had this to tell Americans in his resignation speech: "I have never been a quitter. To leave office before my term is completed is abhorrent to every instinct in my body. But as President, I must put the interest of America first. America needs a full-time President and a full-time Congress, particularly at this time with problems we face at home and abroad." Former South African President Thabo Mbeki also resigned after a gravitational pressure bearing down on him by his party. These are people who are subordinate to their to their interests and personal benefits, and whose country's interest is superior to their personal greed. While here in this abnormal terrain, it's a great taboo for a leader to resign on principle.
Anyone who has been keenly following the president's spokesman, Femi Adesina and the senior special assistant, media and publicity to the president, Malan Garba Shehu will realize that the duo have recently descended to cheap and empty rhetoric. With the degree of tragedies that are occurring on daily basis, the only response they have to this legitimate call is that, senator Abaribe should have been in jail for his failure to produce Nnamdi Kanu in court. This is how they rub salt into a wound. Now whose fault? Is it the fault of Senator Abaribe that he didn't take himself to jail or the failure of government to do the needful? Or were they telling us that the system is no longer working under Buhari's administration? It appears the duo are completely in tangling unsure of what to say to redeem the image of their paymaster.
A President who failed to secure a two hundred kilometre road — Kaduna-Abuja express way for five years has no business being in the highest office of the most populous nation in Africa. President Buhari, please take a bow and go!
Amiru Halilu writes from Kaduna and can be reached through haliluamiru@gmail.com Follow me @AmiruHalilu
The views expressed in this article are the author's own and do not necessarily reflect the editorial policy of Sky Daily