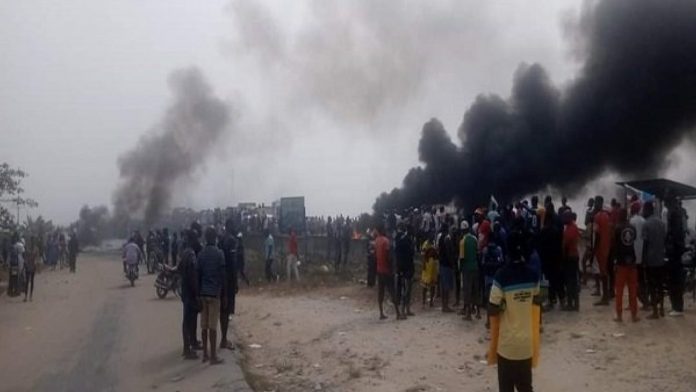 In a related development, Protesters stormed the secretariat of the People's Democratic Party (PDP) in Yenagoa, Bayelsa State, setting part of the building ablaze.
It was gathered that the aggrieved residents, protesting the Supreme Court judgment, threw bonfires at the premises of the PDP secretariat.
It was, however, learned that the fire affected the generator and security houses.
The protesters further visited their angst on the judiciary complex as they attempted to burn part of the building
But the quick intervention of the state fire service reportedly stopped the raging fire at the PDP secretariat and the judiciary complex.
The protesters, who occupied major roads, reportedly attacked the Radio Bayelsa complex.