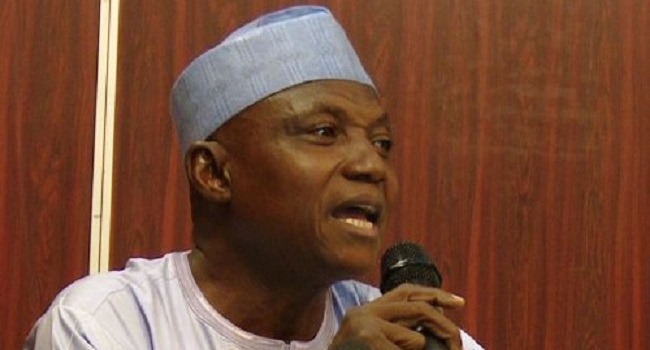 Senior Special Assistant to the President on Media and Publicity, Garba Shehu, has denied that President Muhammadu Buhari accused the residents of Borno State of colluding with Boko Haram.
Shehu said this on NTA's programme, Good Morning Nigeria.
Buhari had at a sympathy visit to Maiduguri last week stated that Boko Haram cannot come to Maiduguri or its environs without the local leadership knowing.
But Shehu said the President's words were misrepresented, adding that he also received a backlash of social media because of the comment.
The Special Adviser to the Borno State Governor on Public Relations and Strategy, Isa Gusau, who was also on the same programme with Shehu faulted the allegations by the President that Boko Haram was succeeding due to the collaboration of residents.