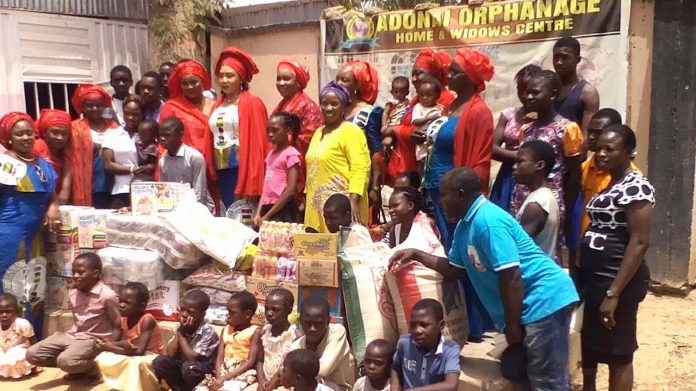 The Police Officers Wives Association Kaduna chapter, distributed startup, and food items to 1,700 widows whose husbands died in active service.
The items and materials distributed on the occasion included bags of rice, cartons of noodles, cooking oil, wrappers, sewing machines, popcorn machines, makeup kits, and cake baking machines.
The items were distributed to the widows who completed skills acquisition training on various handicrafts.
The Chairperson of the association in the state, Dr. Habiba Janga, who distributed the items to the beneficiaries, encouraged them to also transfer the skills acquired to other widows who were not opportune to be part of the program.
Janga said that the food items were made available through the contributions of the police officers in active service and other philanthropists.
She called on the wealthy individuals in the state to always support the less privileged.