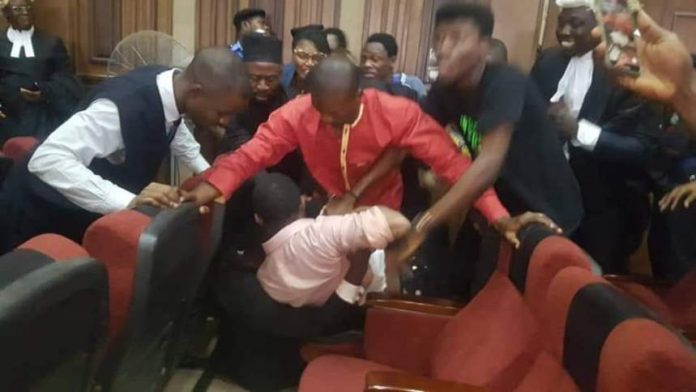 Operatives of the Department of State Service DSS re-arrested Omoyele Sowore, Convener, #RevolutionNow Protest, and his co-defendant, Olawale Bakare.
News Agency of Nigeria reports that Sowore and Bakare had resisted being rearrested by the officers of the security outfit shortly after Justice Ijeoma Ojukwu adjourned the day's proceeding till February 11, February 12 and February 13, 2020, for definite hearing.
Justice Ojukwu had, on Thursday, ordered the DSS to release Sowore and Bakare within 24 hours after meeting his bail conditions.
Ojukwu, who gave the order, also awarded a N100,000 fine against the DSS over its delay to serve the defense counsel with the additional proof of evidence in the ongoing trial despite the court's order to the effect.
The DSS had, on Thursday, complied with the court order by releasing the defendants and also paid the fine.