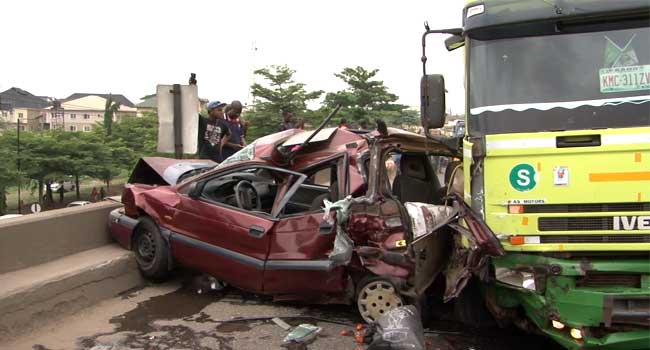 An accident involving a truck and a car occurred yesterday, Thursday, around 1:30 am, along Hadejia to Kano road, near Kwanar Hadin, in Kaugama Local Government Area of Jigawa State.
The car is coming from Kafin Hausa along the road, while the truck is coming from Kano.
The two vehicles collided in the middle of the road, where the car get crushed and damaged.
The car with a taxi's yellow and blue paint was carrying 6 passengers with their driver. The driver died instantly alongside one of the passengers, while the remaining 5 passengers were severely injured with fractures.
An eye witness told SkyDaily that he left the victims at the scene awaiting the arrival of the police and the truck driver escaped unharmed.