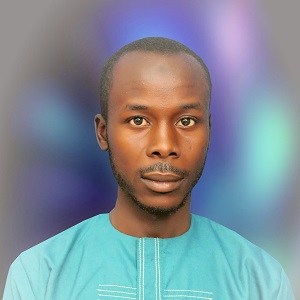 This week is metaphorically a hydra-headed week with several topical issues to write on. I had been deliberating on which one to suit my readers. Many Nigerians were anxious as they waited for the outcome of #RevolutionNow. Others were keenly following the Kaduna State High Court's ruling on El-Zazzaky's case, as his counsel requested the court to grant his client a leave to seek for a medical attention abroad.
According to some reports, the organizers of #RevolutionNow saga – a pure treasonable offence – met on Sunday in Lagos State and Abuja to deliberate on the fate of the proposed protest. Prior to that day their leader, Omoyele Sowore was arrested by the DSS perhaps to save him from committing suicide.
The planned protest died the very day it took off. Why? One, the said "Global Coalition for Security and Democracy in Nigeria" that called for the protest and planned a "revolution" in the country is faceless. Two, beneath that call is a covert attempt at toppling a democratically elected government as elections are more appropriate for a change of government not self help.
Of course, every Nigerian has the right to engage in peaceful protest or civil campaign to register his/her grievances or raise awareness, but not through the controversially politically motivated so-called #DayOfRage. It will lead to bloody unrest.
However, the Islamic Movement of Nigeria versus the Federal Government is another topic that has been making cover page stories in most of Nigerian newspapers. On Monday Justice Darius Khobo of Kaduna State High Court granted the leader of the Islamic Movement of Nigeria, Ibrahim El-Zazzaky, a leave to seek for medical attention in New Delhi, India.
The court's ruling, after critically examining eight medical reports by Nigerian and foreign doctors has allowed the IMN Leader and his wife, Zeenat, to travel in the company of DSS and officials of Kaduna State Government after which they will return to Nigeria to face charges filed against them.
But one issue that stands out huge and tall especially as Muslims all-over the world aim to celebrate Eid ul Azha is the North-West security meeting that took place in Katsina State on Thursday last week.
For some times now, most of the north-west states and some states in the so-called Middle Belt have been reduced to war zones. Nobody seemed safe and the situation was deteriorating. Crimes in this country, as the daunting security situation spilled over to other parts of the country – became synonymous with Fulani herdsmen. An accusing finger is constantly pointing at them, albeit with different intentions.
Some states like Zamfara and Katsina had become no-go-areas as bandits, kidnappers, and cattle rustlers turned into fierce arbiters. They kill, kidnap and rustle at will and the government could do nothing. Thousands of lives lost, property worth billions of naira destroyed and tens of communities sacked.
Corruption and negligence occasioned by bad leadership have been pointed out by experts as the sources of the serious security challenges plaguing the country, especially the north. Many communities have been abandoned to their fate and constituted authority has been replaced with anarchists who ruled according to despicable 'jungle justice'.
On Monday, some repentant bandits in Tsafe Local Government Area of Zamfara State explained to Daily Trust as to why they took arms against some communities in the state. They had been neglected by the government. Police and vigilantes ('Yan sakai) harassed and intimidated them into becoming bandits. They could neither go to markets nor go about their normal businesses. Their communities were sacked and personal possessions seized illegally.
Concerned with the incessant security challenges facing the geopolitical zone, on Thursday August 1, 2019, north-west state governors formed one solid chain of force, as I suggested in my "Memo to northern governors". They were responding to calls and cries of their populace whose lives are being wasted and property destroyed.
For the first time in recent past about eleven governors shelved their political differences and come together with a view to re-strategizing and charting ways to end the destructive influences of banditry, kidnapping and cattle rustling.
The meeting under the chairmanship of the Inspector General of Police, Mohammed Adamu, was hosted by Governor Bello Masari of Katsina State at Government House, Katsina. In attendance were tens of repentant bandits, north-west state governors, commissioners of police of the north-west states, the army, among other security agencies.
For almost five hours minds were rubbed, ideas brainstormed, arguments deliberated and chances weighed. This was followed by a communiqué read by Governor Bello Masari of Katsina State.
For peace and normalcy to return to the geopolitical zone, North-West state governors took a very bold step. (1) The governors banned the activities of vigilantes known as 'Yan Sakai forthwith and any non-complying vigilante should be dealt with according to the law; (2) the volunteers and Fulani, who locked horns in an immortal combat, should release all captives in their custody with immediate effect; (3) bandits should surrender arms and ammunitions in their possession to the appropriate authority; and (4) Fulani are now free to go about their businesses and can interact with anyone provided they carry no arms and those who stole animals from any community should return them to the owner through government or Miyetti Allah Cattle Breeders Association.
One important section of the resolution that indicated that all the state governors mean business is that provision of social amenities will be accorded top priority for the improvement of the socio-economic condition of all the communities affected especially of Fulani to enhance their nomadic life including education. This resolution was unanimously endorsed by all the 11 state governors present at the meeting.
To cap it all, the convener of the meeting, the Inspector General of Police, Muhammmed Adamu, said that the meeting was a success and the resolution would hopefully bring about a lasting peace in the region.
He added that the security meeting, although the first of its kind, drew its inspiration from the peace-building campaign initiated by Governor Matawalle of Zamfara State and the successes recorded in the state as sanity is being restored in different parts of Zamfara State, courtesy of Governor Matawalle's unrelenting efforts.
Within so limited a time frame over 300 captives have been released, hundreds of ex-bandits have laid down their arms and thousands of people are returning to their communities.
It is evident that northern governors have started to wake up from their slumber. Kano State has set up a high-powered committee on Ruga settlement and the committee is making consultations, Zamfara State has moved to establish three Ruga settlements, and Kebbi, as reported, is developing 3,000 Ruga settlements. Nassarawa, Plateau States are all ready for Ruga settlements. All the moves are commendable.
Yet it is not Uhuru for either the north or northern governors. As my boss would write, Nigeria is reputed to be a formulator of many good policies, but notorious in not implementing them. Various administrations in this country had come up with some of the finest policies one can ever imagine, but poor implementation has refused to allow the country to reach the desired destination.
It is on this note, I think, if the resolutions reached by northern governors are followed up with appropriate actions, I foresee a brighter future leading to a prosperous north. Strict measures should be taken to make sure that this policy succeeds and whosoever is caught sabotaging the peace-building campaign should face the full wrath of the law. I say kudos to northern governors!
Abdulhamid wrote via abdullahiyassar2013@gmail.com
08145901322
The views expressed in this article are the author's own and do not necessarily reflect the editorial policy of Sky Daily