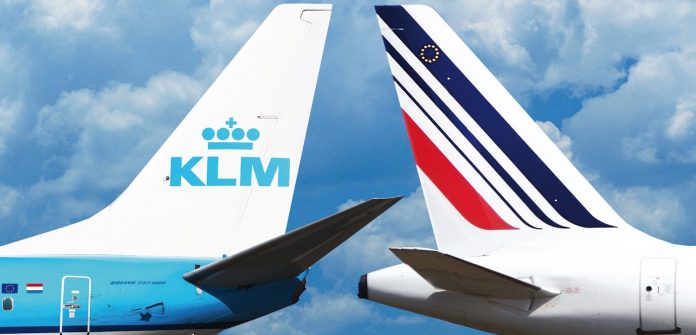 Air France-KLM plans to announce new aircraft orders at the end of this month during the presentation of half-year figures.
According to the French newspaper La Tribune, the orders would include the Airbus A220s and A320neos and the Boeing 737 MAXs.
Air France could make the choice for the A320neo and A220-300 from Airbus to renew its short and medium-haul fleets. For the KLM subsidiary low-cost Transavia, the Franco-Dutch group eyes the Boeing 737 MAX.
According to the La Tribune's report, Air France-KLM Group considers replacing the seven remaining Airbus A380 of the Air France with the Boeing 787s or the Airbus A330neos.
Air France-KLM CEO Ben Smith is said to be unhappy with increasing failures of the Airbus's superjumbos. Last week, the European Aviation Safety Agency (EASA) published an Emergency Airworthiness Directive about the surface cracks that have been detected on the rear wing spars of the 23 Airbus A380 of which two are in service with Air France.
The order announcements would depend on the success of negotiations with the aircraft manufacturers.