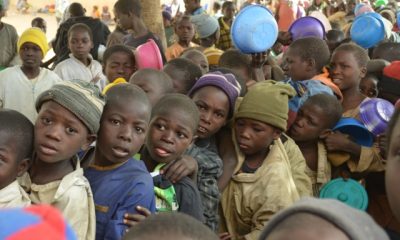 The First Lady of Zamfara state, Her Excellency, Hajiya Aisha Matawalle, has declared her readiness to combat streets begging, poor girl-child school enrollments in the state.
The First Lady made this known during a press briefing with journalists in the state capital, Gusau, on Saturday.
Zamfara is one of the top states where streets begging by vulnerable men, women, and children is a daily sight due to high level of poverty and underdevelopment.
She hope that the measures in place will not only bring to barest minimum the number of street beggers, but also help boost school enrollment among young girls in the state.
Aisha added that as First Lady of Zamfara state, she had a blue print under the girl child project that would encourage the girls to go to school.
"Happily, my husband has already declared free education and health care services for women and children, and I believe this is the right step in the right direction in saving of women folk, especially the rural dwellers," she said