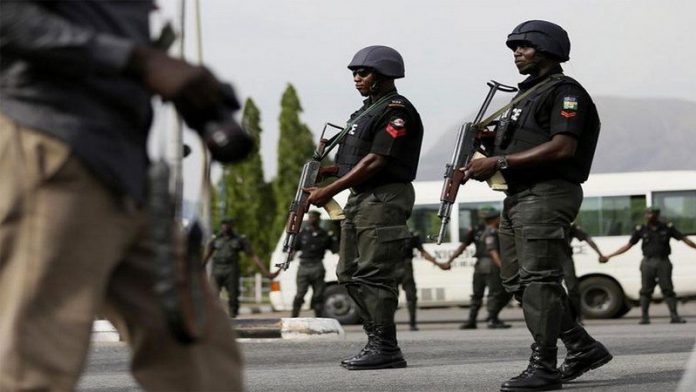 By Hassan Madu
A couple of days ago, I read a news report, which emanated from a popular online news portal called Sahara Reporters. Therein, it was reported that President Muhammadu Buhari has approved the creation of State and LG police. Honestly, the news supposed to be celebrated, for the fact that the creation of State and LG police will undoubtedly help to create jobs for our jobless youths, improve security in our vulnerable communities and hopefully boost our economy for better living.
Sincerely, I care less about the creation but care much about how is it going to be  funded and the transparency in the procedure(s) of recruiting the officers when the time comes.
It is no longer a news that our own Taraba is one of the States that their opportunist and heartless governors have deliberately refused to pay salary despite the tranches of bailout funds they received from the Federal Government. As I am typing this, payment of LG staff has been in batches for the past three months to date, because "there is no money".
You need to take a trip to the State and see how LG workers become a laughing stock. From LG Directors down to Janitors, no one is spared. Do not even bring the issue of pensioners, because their horrible ordeal is second to none. Now it begs this questions: if our permanent and pensionable workers have been ignored unpaid, how can the State and LG police officers be paid? Who will pay them considering the fact that the State is hitherto running on debt and "paucity of funds"?
As I pointed out in one of the articles I wrote on social platform few months ago, Taraba is probably  the only State where appointment is 100% lopsided. Yes, 100%! If "justice" is done, then it usually used to be in the ratio of 95:5. Unarguably, here in our State, your name or faith gives you a license to secure a job unhindered.
Unfortunately, that has been the pattern for more than a decade to date. It also begs the following question: how do you expect those who have been sidelined or lopsided to welcome the proposed State and LG police knowing fully that they could be used to wage a pogrom against them? It cannot be possible! Remember that this pops up barely two years after a well planned and coordinated ethnic cleansing had been executed on certain "perceived enemies" in Mambilla Plateau, Sardauna Local Government.
Don't allow me to introduce to you the feud that seems to be ceaseless between certain ethnic groups, which will further spell doom for the creation of State and LG police in the State.
Lest I forget, in the last election, some unscrupulous and unpatriotic security personnel were accused of working for a certain party in the State. If I ask again: what if State and LG have their own police? Hmm! Just of recent if my memory has not failed me, a certain LG chairman has been accused of harbouring kidnappers, which further tells us that only God knows what will happen if the proposed State and LG police come fruition.
Based on the aforementioned reasons, Taraba State must be excluded for a peace we are relatively enjoying to be sustained!
God bless Taraba State. Amen!
Madu, a public affairs analyst wrote in from Jalingo
The views expressed in this article are the author's own and do not necessarily reflect the editorial policy of Sky Daily