The Mambilla Plateau located in southeastern part of Taraba State of Nigeria under Sardauna local government area (the former Mambilla District set up in January 1940, which became known as 'Mambilla Local Authority' of Mambilla Division in 1970, and then as 'Mambilla Local Government Area' in 1981) has its south and eastern escarpments standing along the Cameroonian border, while the remainder of its giant northern escarpment and its western slope are in Nigeria.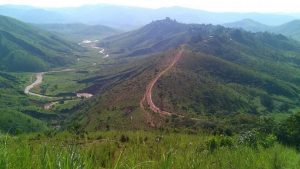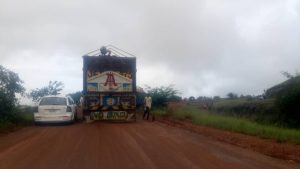 The Mambilla Plateau also the main reason Taraba state is nicknamed as Nature's gift to the Nation is gradually been cut off from the rest of the country as her only access road is now a death trap.
The road that leads to the Mambilla Plateau is a trunk 'A' route which is the exclusive list and that makes solely the responsibilities of the Federal Government, although all the trunk 'A' roads in the state has become a shadow of itself, the one that leads to Mambilla plateau is now a death trap because of the terrain and motorists plying that route has constantly been in danger of drifting into the ditch.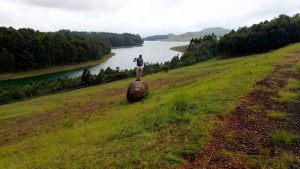 The state Government in the past, during the administration of late Pharmacy Danbaba Danfuni Suntai of blessed memory did rehabilitate the Jalingo-Sunkani-Garba Chede and Bali Baruwa part of the road to the tone of Twenty Seven Billion Naira (N27,000,000,000, while the present administration of His Excellency Arch Darius Dickson Ishaku from somewhere around Goje towards the foot of the mountain and constructed some very significant bridges along the way thereby making the total sums that is owed by the Federal Government to the tone of Forty Seven Billion Naira (N47,000,000,000, yet these monies haven't been refurnd to the Taraba State Government.
Sadly, this could be very damning on the part of state Government to try to do other Federal project and expect a refund. President Muhammadu Buhari led Federal Government should do the needful and elevate the suffering of the people of Mambilla Plateau, there by busting Tourist inflow and increase revenue generations for local, state, and federal governments.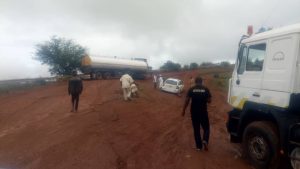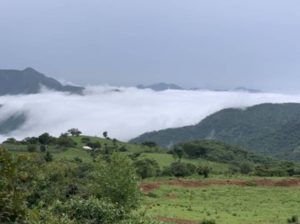 Need I remind the world and the Buhari led administration that the good people of Mambilla Plateau haven't seen a single Federal project with direct impact on the common man since its inception in 2015. The Mambilla Hydro power project is secondary to the people of Mambilla as per as the issue of poor and dangerous roads are concerned.
This leave a million naira question running through the mind of the people. Why is Mambilla Plateau with all its enormous natural resources, not getting the right attention from the federal government? As it now stands, government at a levels need to do more to our pride and dignity as Nigerians.
JD Yaji, a public policy analyst & a social commentator.
The views expressed in this article are the author's own and do not necessarily reflect the editorial policy of Sky Daily