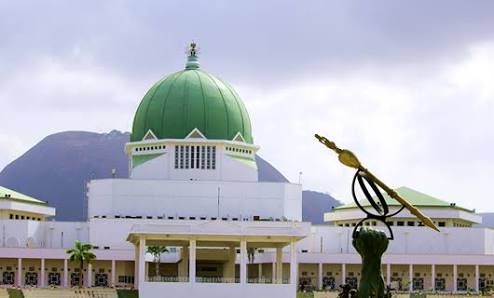 As the 8th National Assembly tenure is about to expire on 11th June and the 9th assembly will be ushered in on the said date and the President is expected to proclaim the assembly, the  nation's legislatives House are dire needs of strong persons and a party loyal that will have the far reaching positive impact on the lives of Nigerians.  More than ever the assembly and the nation at large need a new Speaker that will deepen democratic rule,  delivery of good governance as well as strengthening democratic stability for the country in the next four years.
If that is the kind of leaders Nigerians want, Gbajabiamila and Wase can be entrusted with such a challenging responsibility of becoming the Speaker and Deputy Speaker of the House of Representatives. Both aspirants have legislative experience; Femi has 16 years of legislative experience was the deputy minority leader in the 6th assembly and emerged as the minority leader with the 7th assembly and majority leader in the 8th assembly.
The duo's legislative experience in the green chamber will give them leverage    to run an all-inclusive chamber that will accommodate all shade of opinions and had   enjoyed overwhelming support of returning and members elect not from APC even from opposition parties member elect.  As part of Gbajabiamila, Wase lobbied strategics  campaign, they  toured nation's  geopolitical zones, ahead of the inauguration of 9th Assembly.
Femi Gbajabiamila, (Baban Jamila)  and Ahmad Idris Wase (Maje)  promised opposition parties serving and newly elected lawmakers to be inclusive and that they really need them. To prove they readiness to run inclusive for the 9th National Assembly NATION BUILDING JOINT TASKS campaign logo embodies the logos of all political parties represented in the House (9th Assembly).
In his declaration to seek for the office of the Speaker of the House of Representatives said the project invites serving and member elects in the green chambers in respect of party affiliations to Joint Task projects. As a beacon of hope and faith and a testimony to the endless possibilities that abound in this great country. That you can be whatever and whoever you want and with focus, hard work and perseverance, the sky can sometimes be the beginning.
A desire to take the legislature to the next level standing tall and shoulder to shoulder with the most advanced legislatures world over. They possess the priceless acumen needed to take up this task and another pivotal point that cannot be taken away is they political worth to party and Nigeria. They have manifested a sophisticated political capacity of which only a few can boast.
Hon Femi Gbajabiamila and Ahmad has remained for the enthronement of rule of law and due process in the conduct of governmental activities and operations.
Dukawa can be reached via: abbahydukawa@gmail.com
The views expressed in this article are the author's own and do not necessarily reflect the editorial policy of Sky Daily