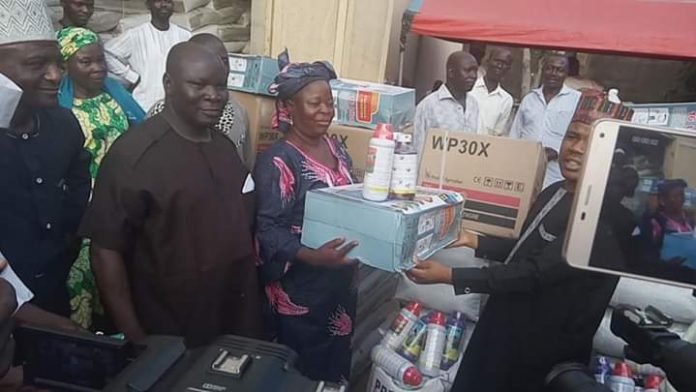 The Federal government under the Anchor Borrowers Programme, ABP, has on Friday commences disbursement of wet season farm inputs to smallholder rice farmers in Taraba.
The disbursement targets about 50,000 smallholder farmers for the wet season rice farming out of the 120,000 smallholder farmers projected for 2019.
The programme which is being funded by the Central Bank of Nigeria, CNB, was launched by President Muhammadu Buhari on November 17, 2015 for, among others, improved agricultural productivity and food security.
The state's acting chairman of RIFAN, Mr. Tanko Bobbo, in a speech at the distribution ceremony on Friday in Jalingo, described the inputs allocation which included fertilisers, water pumps, sprayers, herbicides and rice seeds, among others as the right step to unlocking Taraba's agricultural potentials.
He said each beneficiaries must show commitment of paying 20% of the total inputs collected into RIFAN's main account before inputs collections.
"This information is very important". He emphasized.