On April 9, an Airbus A320 from Austrian Airlines was attacked for robbery by several men at Tirana International Airport while preparing for takeoff. Austrian Airlines confirmed the robbery attempt.
The incident occurred in the afternoon when the aircraft was being loaded. After smashing a security door with their car, a group of gunmen stormed on the Austrian Airbus A320 and have captured several million euros, which should be transported to Vienna in the cargo hold.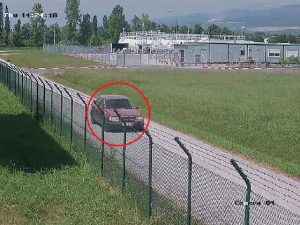 One of the attackers was shot dead and the other four were arrested by the police.
There were 134 passengers and the crew on board when the incident occurred. No one was harmed from the passengers and the flight crew.
The Airbus with the registration OE-LBY was not damaged and the aircraft finally took off with a three hour delay.
Source: AirlinerWatch