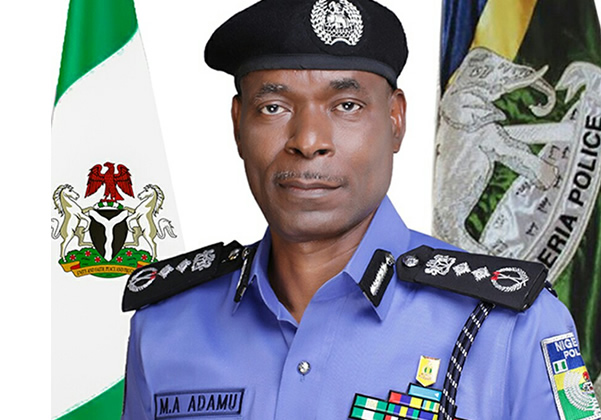 The DPO Doubeli Division, Muhammad Musa Kalam and his team was allegedly involved in beating a vigilante to death.
A source close to the victim who sought anonymity disclosed that the victim was accused of buying a stolen car, and subsequently arrested by the Doubeli policemen.
He said "I went to check on my friend, only to discovered that he was brutaly beaten by Kalam and his men and taken to hospital severely wounded where he was pronounced death."
In the course of investigation Sky Daily also discovered that this is not the first time officer Kalam is involve with such police act of brutality. When officer Kalam was the DPO Jimeta Division, along side his team, they beat a young man named Abubakar at Nepa junction which resulted to his relocation to Ngurore then Doubeli Division.
"I was on my way home from school when I noticed people fleeing, and leaving their shops unattended. I had to joined them to save my life." Said a student of Modibbo Adama University, Aisha Hamid Jada.
"When I reach a safe place, I discovered that the police were fighting vigilante, and even with the presence of heavy military on ground, the crisis was left to escalate. This was the most horrific incident I ever witnessed." She added.
A bystander identified as Suleman Jika laments that the protest was peaceful until police threatened to opened fire that provoke the vigilantes to drag one of the police and started attacking him with machetes.
He said "for more than two hours, vigilantes were peacefully prostesting, chanting that they won't put an end to their protest until the commissioner of police appeared before them. Police brutality, and justice must reign is part of their chants."
"Seeing one of their collegue attacked with machete, police ran away leaving him to the mercy of the vigilante. After policemen at the scene were chased away by the vigilantes, leaving the severely wounded officer on ground, some good Samaritans picked him up, and put him on a tricyle where he was drove to specialist hospital." He added.
No official comments yet from police or vigilante side regarding the chaotic protest which resulted in traffic gridlock and injuries to lots of bystanders.