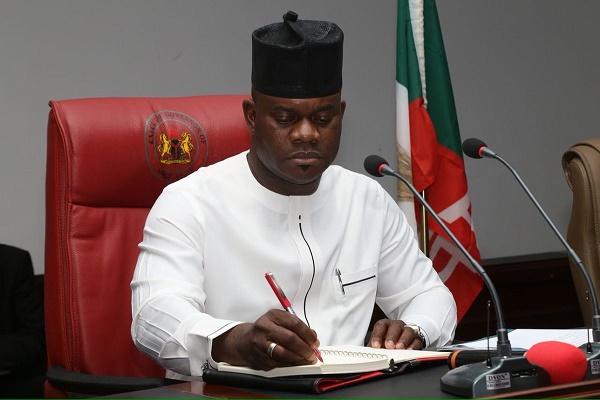 Kogi state Government has reiterated its determination to continue in the fight against corruption as a means of attaining good governance for the people of the state.
The state governor Alhaji Yahaya Bello made the assertion during the Public education/citizen enlightenment programme with the theme "Value Re-orientation and Fight against Corruption" organised by Presidential Advisory Committee Against Corruption (PACAC) in collaboration with the National Orientation Agency (NOA) in Lokoja the state capital.
Blueprint reports that the Governor Bello who was represented by the director general of Kogi state Bureau of Information Services and Grassroots Sensitisation, Mr.Abdulkarim Abdulmalik said the federal government had set the pace in the fight against corruption and commended President Muhammadu Buhari for the progress recorded under his administration.
He admonished the citizens to shun corrupt tendencies, noting that the fight against corruption starts from the individual.
While explaining that corruption nowadays also wears religious and ethnic garbs, the Governor charged religious leaders and traditional rulers to preach the message of truth and uphold the tenets of their religions to effect the desired change in the society.
He said the State Government would partner PACAC and relevant institutions in the quest for drastic reduction of corrupt practices in the state.
Earlier, the state director of National Orientation Agency (NOA), Ambassador Mohammed Abdullahi said his agency was partnering with relevant institutions in the state to step down federal government programmes for the benefit of people at grassroots.
In his remark, the Executive Secretary PACAC Prof Isah Radda said the fight against corruption is not a child play, stressing that it should not be left for government alone.