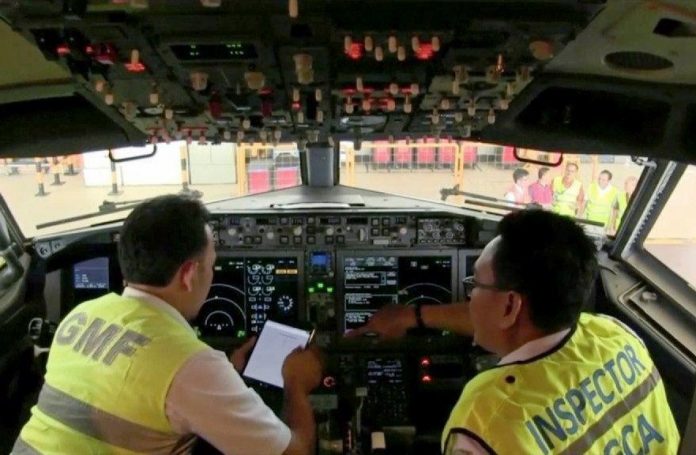 Boeing expects the Federal Aviation Administration will approve software update for the 737 MAXs in mid-May. Boeing has shared the information in meetings held with the 737 MAX operators.
The American aircraft manufacturer completed testing of the updated anti-stall software of the 737 MAX jets and expected to submit it soon for the FAA approval.
Last week, Boeing Chief Executive Dennis Muilenburg announced the aircraft manufacturer had completed the test flights and the new anti-stall software is ready for certification.
Early this month, the U.S. Federal Aviation Administration has announced that it would establish a "Joint Authorities Technical Review Group" including other international regulators to review the updates before removing the flight ban for the aircraft.
The review group is composed of nine aviation regulators, including the FAA and the EASA. The evaluation process will start on April 29 and is expected to end by mid-May.
After the worldwide grounding, Boeing suspended 737 MAX deliveries to its customers and cut the 737 MAX production to 42 aircraft per month from 52.
According to an industry source who spoke to Reuters news agency, Boeing plans to resume its production from July.
Airline operators around the world had to cancel thousands of flights after two Boeing 737 MAX 8 crashes in less than half a year and use replacement aircraft to cover the routes flown with the Boeing 737 MAX jets.