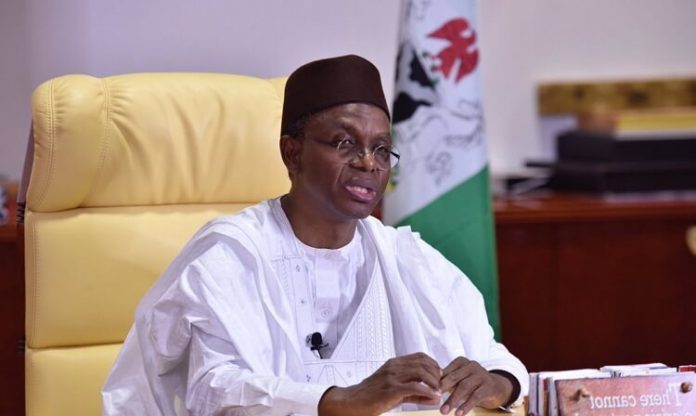 This letter will not possess an atom of sense of balance and objectivity without introducing and defining myself as one who is proudly identify as a staunch critic of your government; as a matter of fact, I am driving a lot of pleasure in lambasting your government most especially when I realised that constructive criticism is the stimulant which directly affects the nervous system of your government; thereby putting you on your toes and consequently stimulating development.
Nonetheless, before I get down to the nitty-gritty, let me convey a congratulatory feeling from my heart to yours on your justly earned victory at the poll. Yes! I say well deserved because it's a well deserved, and anything said less than rightly earned victory would be tantamount to cureless hypocrisy.
Being destined to be woefully defeated at the poll, however, out of their wrong political calculation, PDP erroneously fielded unequal and uneven candidate far less than governorship material to engage in a contest that involves an erudite intellectual of your sort. Despite the fact that you have committed monumental sins against the good people of Kaduna state, but anyone who carefully follow the 2019 campaign trends, knows that the victory is yours. Thus, I say congratulations once more!
I am writing this letter to you because I feel certain that the course you have been chartting since assumption of office about four tears ago is not very much convincing. It's said that opportunity comes but once, and you don't need a second chance to make first impression. But when the opportunity comes twice, it does not means the analogy is invalidated but it simply telling the second chance getter to seize the opportunity, and to enunciate a new strategy that would secure the interest of the state as well as the entire people of the state.
Sir, I thought out in advance to draw your attention on a certain disturbing trend that is lurking in the corner during electioneering but I managed to stifle it because I observed that the campaign muscles were so flexed. Therefore, I think the right time to do so is when your brain, muscles and nerves are relaxed.
Your excellency, I want to add to your awareness that there has been a proliferation of different groups of thugs a.k.a 'Yan Shara' which has bred and continued to breed spate of robberies within the metropolitan city of Kaduna. Their acts of terror and cruelty is growing rapidly by the day, and this is posing a serious threat to every residents of the state. These thugs are moving around with dangerous weapons hidden in their bodies; robbing, killing and maiming innocent people with impunity. Any day they are so desire to kill, they come out en masse to conduct operation waste of human lives which they term Shara in our native language, Hausa.
Even though it's an open secret that politicians use thugs and thuggery for power consolidation, but it still remains a source of bewilderment for us to notice that these dangerous elements formed part of your campaign rallies. It has not comes to anyone's mind that an intellectual of your caliber will use thugs as part of his campaign accessories. Knowingly or unknowingly, this will cast doubt in the minds of those who truly believed in your sincerity and determination to combat crime in the state.
Apparently, as the chief security officer of the state, it's your legal obligation to crack down on these thugs. But carrying potential inmates along whom should have been locked in jail by now will only expose you as the primary culprit in the crime they are committing on daily basis, and that served as a clear message to the residents to give up on their safety. When I accidentally come in contact with the crowd you pulled at Tudun Wada, I thereon ran from myself and also ran out of breath owing to the number of high profile thugs I catch a glimpse of.
My dearest governor, that very day you held a political rally in Kaduna south, anyone who was there can testify that he has witnessed a horrifying event at Anguwan Mu'azu. It was a terrible nightmare to see someone so young using a dangerous weapon against his fellow brother. There were clashed between these thugs; consequently two young men were avoidably butchered in the course of this unreasonable political fight.
Sir, if you ever use these dangerous thugs unintentionally or intentionally for political reason as widely insinuated in some quarters, it is never too late for you to dump them in the garbage pail for the collective interest of the state. There is no doubt that the insecurity situation in the state calls for extraordinary measures to combat it. As Frantz Fanon put it: "History may forgive one for taking a decision even if it is a wrong one, but the same history will not forgive one for not taking a decision at all."
Your excellency, it will sound commonsensical to remind you at this juncture that a leader is an agent of unity; a uniter in chief, and a glue that holds people together. You are a leader for all including atheists and pagans. In all honesty, I must concede that I don't have problem with your choice for deputy but I have a problem with some of your statements which are absolutely bereft of statesmanship ideals.
My dearest governor, don't take umbrage; I will simply tell it as it is, your unguarded utterances added more rhythmic of disunity and division within the state. Some of such statements are,  when you claimed on air that one section of the state didn't vote for you and also said even if you choose Pope as your deputy, that section will still not vote for you. A statements of this nature are fertile breeding ground for hatred and distrust. No matter how little it's you have gotten some votes from that section. And even if you don't need their votes anymore, your party needs.
As a matter of fact, this is an unnecessary talk to put it mildly. If the section in question claimed to be marginalized which is always expected from minority group, you can prove them wrong on the same air by itemising the good works you have done for them. Because they have right over you just as you have right over them. You don't have share wholesome society without inclusive political, economic and social sustainable developments and good governance.
Sir, out of your good intention to make Kaduna great again, you spreads your tentacles to primary school education which led to the sacked of 21, 700 purported incompetent teachers, and paved the way for recruitment of supposedly competent ones. Even those who carried out the recruitment exercises conceded that the process was tainted by flaws and mistakes. A forgone issue though! I heard reliably from the staff of ministry of education that a month hardly passes without receiving a resignation letters from the newly recruited teachers owing to lack of good package.
Your excellency, I said this umpteenth times; let me repeat it as a mark of emphasis: You can't get the best out of any primary school teacher with less than fourty thousand Naira salary. If you really mean to reform primary education, you must review the current salary scale of primary and secondary school teachers as well. A Bsc holder must receive nothing less than hundred thousand Naira per month, and you must make sure they receive their salaries on or before 25th of every month. A good take home pay is the crux of any education reform.
Sir, you assert during one of your media chat that you have offset the outstanding entitlements of the thousands of workers you have sacked but a thorough investigation shows contrary to your claim. If you would be so good, relieve these indigents people from their financial hardship by releasing their entitlements.
Criticisms, analysis and commentaries on government action and policies are sinew of democracy. I hope you will continue to view our constructive criticisms as an impetus for development in case you brought forward some of your hard policies or introduce new ones in your second term.
My dearest governor, kindly go back to the drawing board and use your undoubted and thoughtful erudition to restore peace and unity within the state. You can't take a fragmatic and divisive society to the next level. You need eternal peace and unity to achieve that.
Finally, I pray that God should give you the wisdom, clear-sightedness and astuteness to take our beloved state to the next level.
Halilu writes from Kaduna. He can be reached through haliluamiru@gmail.com or follow him  @AmiruHalilu