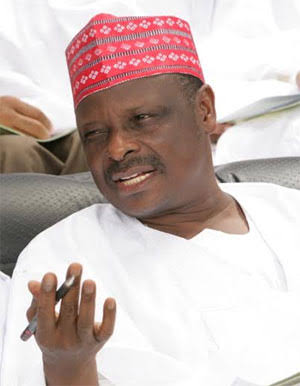 Whoever think the leader of the red cap movement has no influence in Kano is either an ignorant of Kano politicking or he underestimate Kwankwaso's ambition to occupy the presidential seat.
Prior to 2015 general elections, Kwankwaso campaigned for President Muhammadu Buhari painstakingly and made sure a ludicrous vote went to Buhari's way, which gave APC an upper hand to snatch power right under the incumbent and PDP noses. In doing so, Kwankwaso believe President Buhari to be a man of his word, knowing fully that President Muhammadu Buhari said "I will not go for second term." In Kwankwaso's mind, at the end of Buhari's tenure, a reign of power will be handed over to him easily, the way Obasanjo did with Yar'aduwa as a reward for his hard work and loyalty to APC.
When PMB taste power it clouded his judgement, made him forget his promise and began to show his intention to go for second term. Many hotshots within the high ranking of APC like Atiku Abubakar, Aminu Waziri Tambuwal, Bukola Saraki, Rabiu Kwankoso, etc felt betrayed by that act of greediness which brought (r)APC into existence that paved way for decamping. But unlike them, Nasir El-rufa'i shielded his ambition so that he can live to fight another day.
Not so long after PDP primaries concluded, Atiku emerges as it flag bearer, he made Kwankoso his northwest campaign coordinator, a decision that will haunt him forever gave birth to fraud of the century.
The infamous debacle between Senator Rabiu Kwankwaso and Gov. Abdullahi Ganduje is so fierce to the extent that Ganduje nearly denied PDP access to Abacha stadium on the pretense of renovating it. After an immense pressure through media campaigns from the opposition Ganduje succumbed to PDP's will.
To flaunt his influence once again, to show that he is the king maker of Kano, Kwankwaso flooded Abacha stadium with crowd from all nooks and cranny of Kano and it neighbouring state. The magical moment that mesmerized PDP presidential candidate, Atiku like a teenage boy speaking to his crush for the first time.
Seeing that mammoth crowd in Kano reignite Atiku's hope for victory. Many unconfirmed sources indicated that, that incident compelled Atiku to ensure that Kwankwaso get a lubricous amount of funding than other coordinators.
With the hope of getting 5 million vote from Kano as well as winning 44 LGA, Atiku was duped by a mischief, political Houdini in the making. Some of Atiku loyalist believe that Kwankwaso diverted the money meant for Atiku's victory for his Inlaw, Engr Abba Kabir Yusuf who is also contesting for guber seat in Kano under the same platform with Atiku.
APC won the Presidential election in Kano while PDP is winning the guber election with a landslide before it was declared inconclusive by the Independent National Electoral Commission (INEC).
What could be Kwankwaso's excuse of failing to deliver Kano for Atiku despite taken his money and promised to do so but he is delivering for his in-law Engr Abba?
Is he overambitious that he will sabotage Atiku's victory just to contest for the same position in 2023?
Nazir writes from Yola.